A Brisbane riverfront mansion owned by a local power couple is expected to smash the city's residential auction record of $9.91m.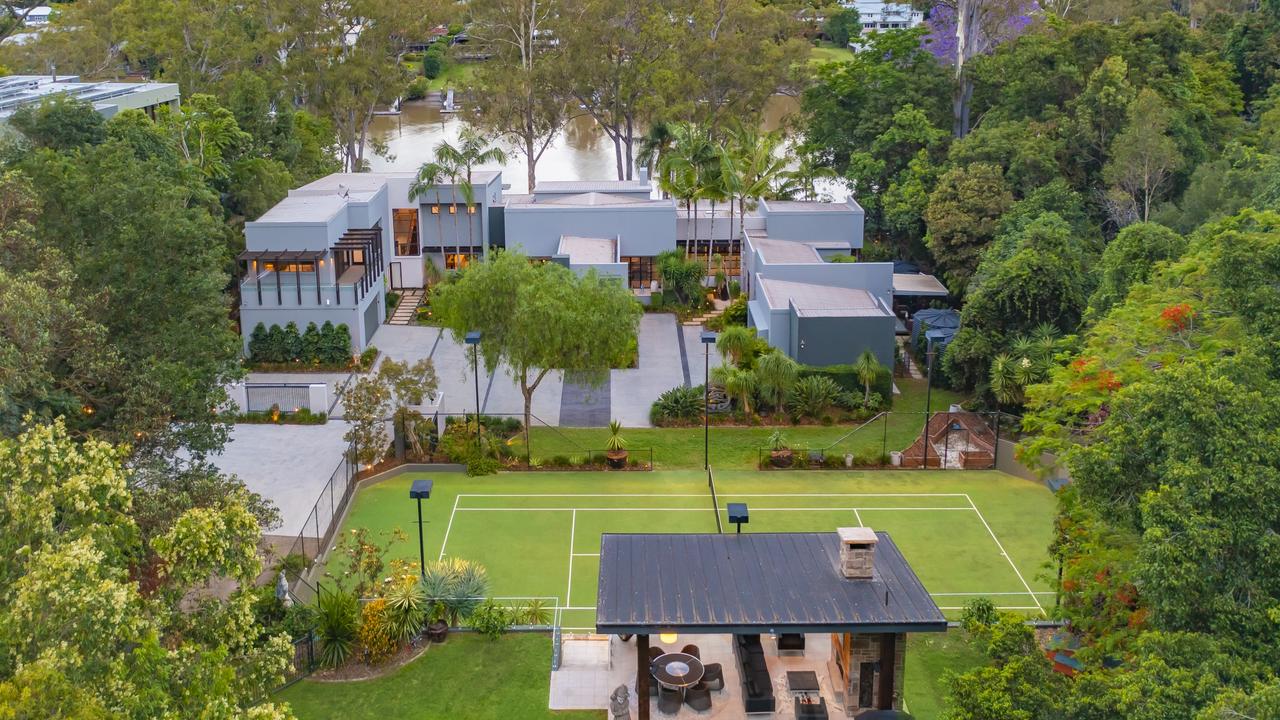 QUEENSLAND property developer Robert Pullar and his wife, Rebecca, who owns the fashion label, Adrift, are selling their Brisbane riverfront mansion in a sale expected to smash the city's residential auction record.
The Pullars are joining the chorus of Brisbane residents deciding to make the most of the housing boom by taking their home at 78 Jilba St, Indooroopilly, to market.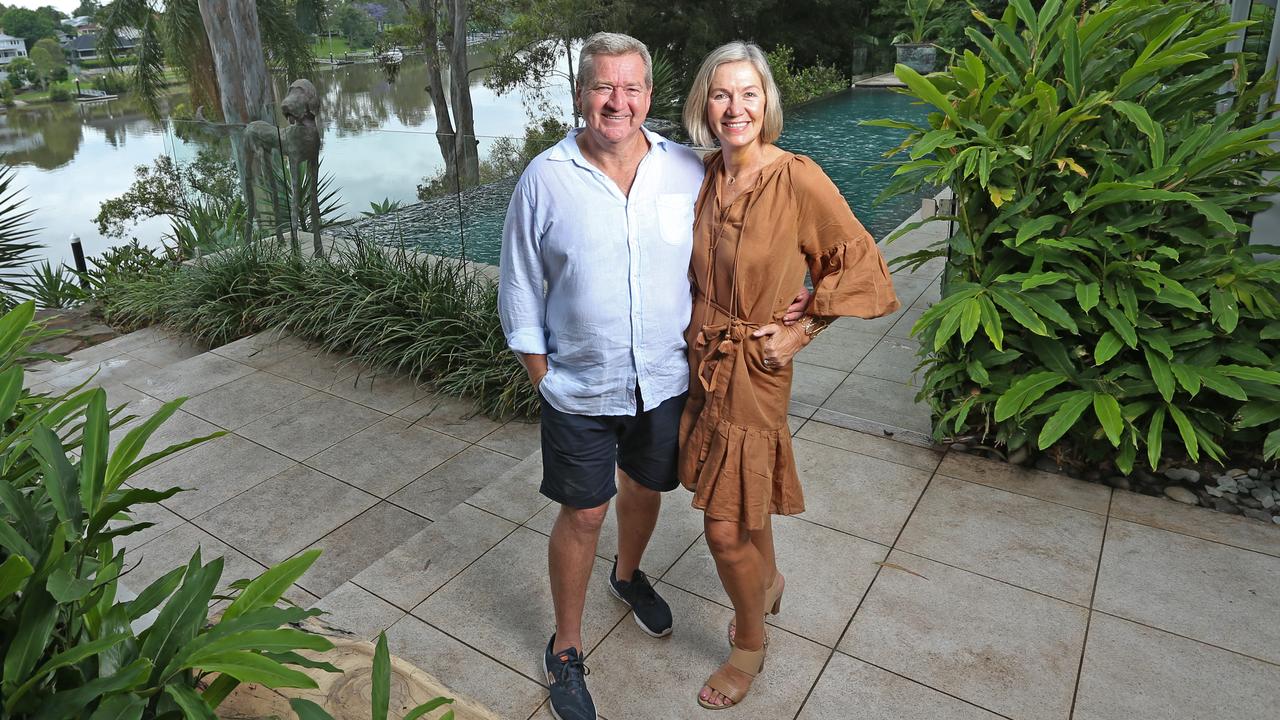 Owners of 78 Jilba Street, Indooroopilly, Robert and Rebecca Pullar. Picture: Zak Simmonds.
Richlist politician lists Brisbane mansion
Developer snaps up quarry site in Brisbane's booming north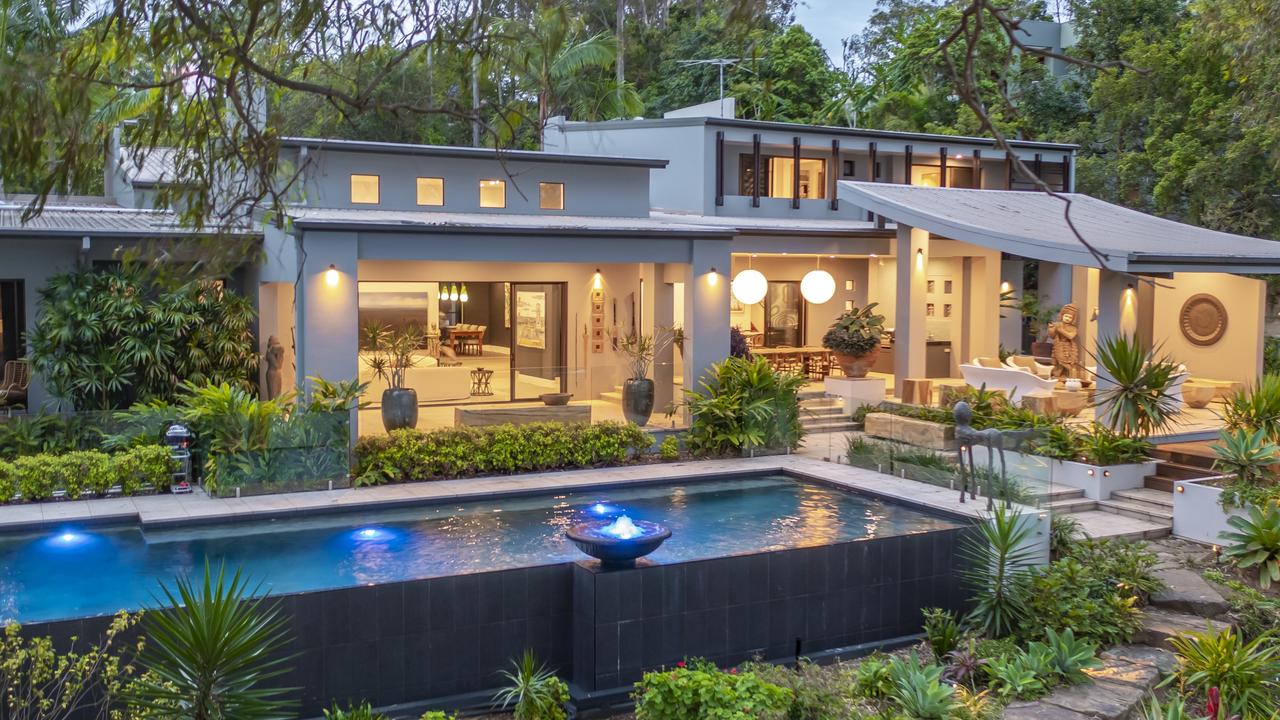 This property at 78 Jilba St, Indooroopilly, is expected to smash Brisbane's residential auction record.
The couple has recruited the help of Jason Adcock of Adcock Prestige, who recently hinted on social media; "Top Riverfront Trophy Home of 2021 Coming Soon".
The Pullars bought the five-bedroom house on 6000sqm of land in 2007 at auction for $6.1m, but are hoping to sell it for more than $10 million.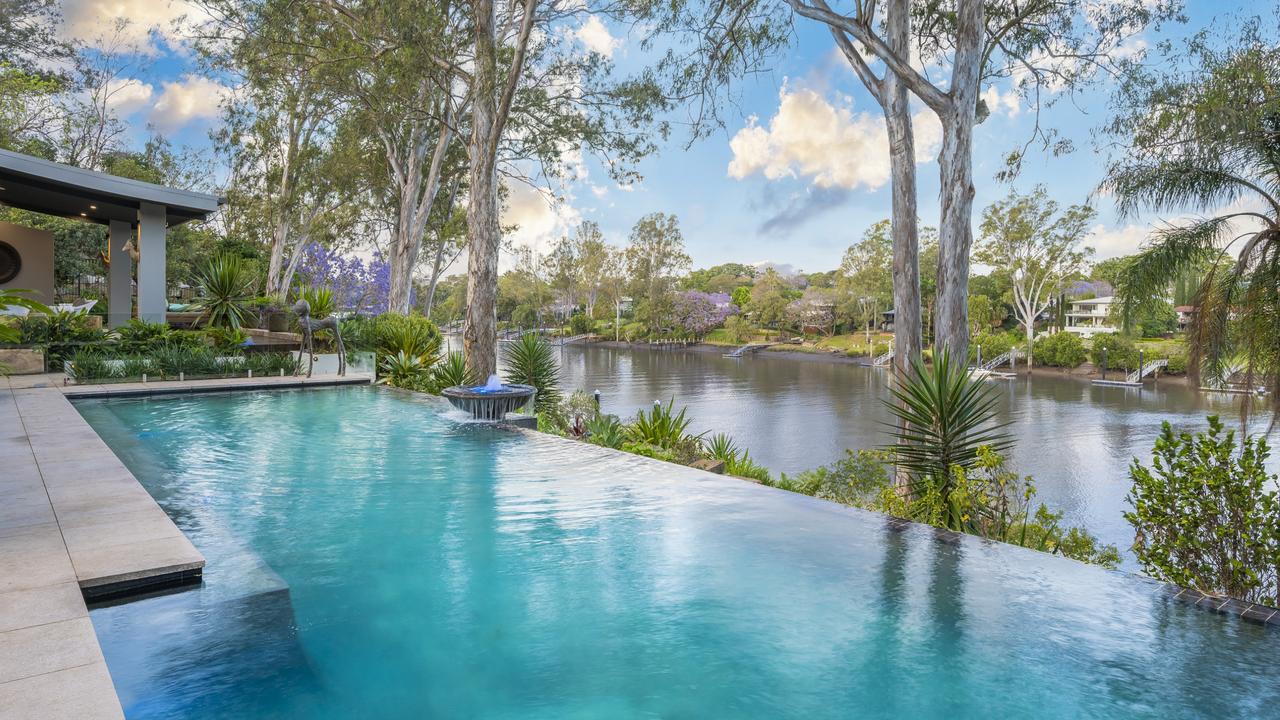 The property has an amazing infinity pool overlooking the river.
Brisbane's current residential auction record is $9.91 million, which was set by the sale of a riverfront block of land at 39 Griffith St, New Farm, in December 2020.
"We bought Jilba Street in the last boom and paid a record price for it, which didn't play into our thinking and the current boom didn't play into our thinking either," Mrs Pullar said.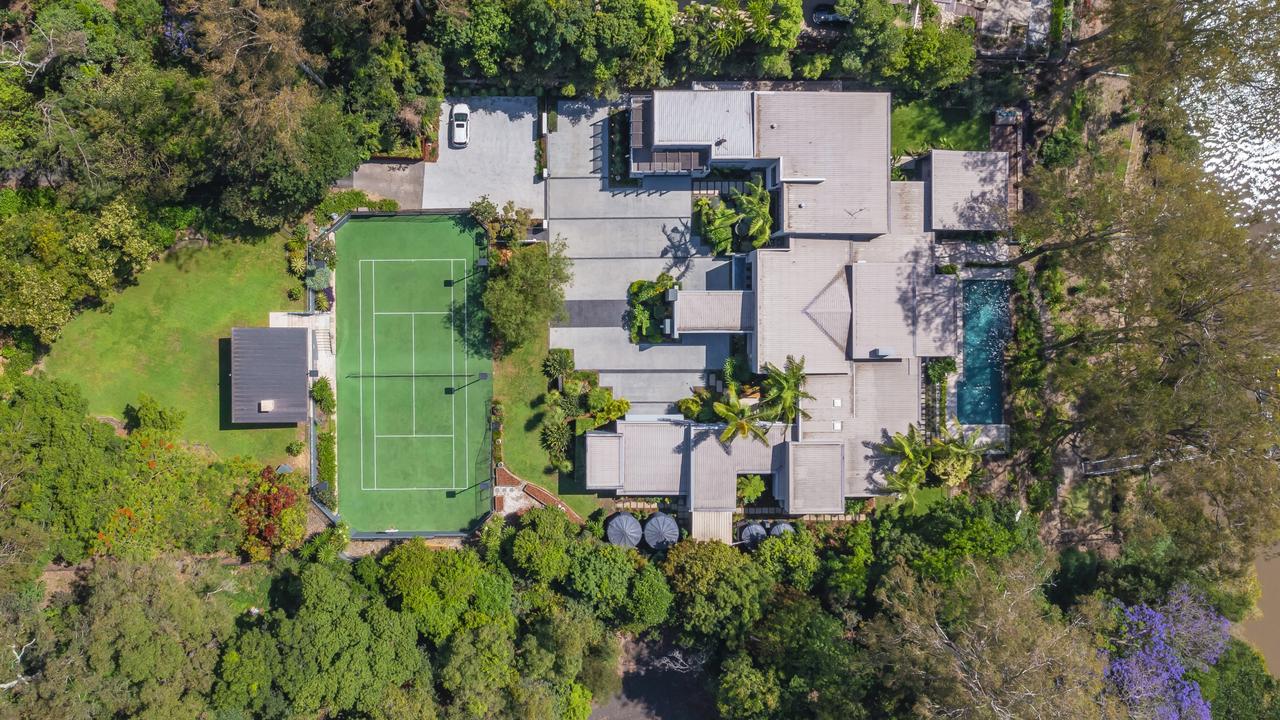 An aerial shot of the property, which sits on a whopping 6000 sqm of riverfront land.
"I've been wanting to sell for a couple of years, the kids left home early and we've been home alone. I threw myself into Adrift, but we can't just work, we have to have a plan for the last third of our lives because the kids aren't coming back. And the beginning of the plan is we have to sell this house."
A former lawyer, Pullar started the resort-wear fashion brand, Adrift, in the garage of Jilba Street in 2012.
The home has plenty of outdoor entertaining areas to soak up the river views.
"I would pack the orders at home after school and get the kids to help, then we'd take them down to the Indooroopilly Post Office with little notes on them."
Her business has now expanded beyond online to supply all David Jones stores in Australia and New Zealand.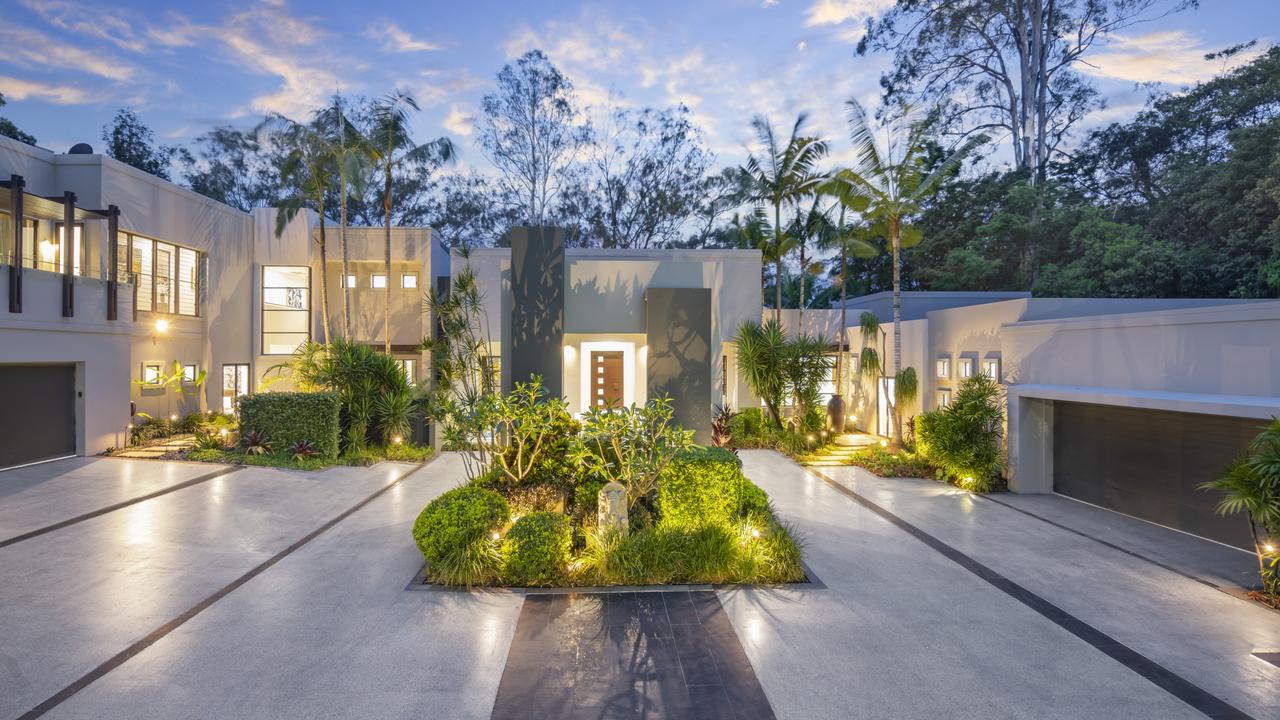 Owner Rebecca Pullar started the fashion label, Adrift, from the home's garage in 2012.
Her husband, Robert, is the joint managing director of Brisbane-based property group, Citimark Properties.
"We both had houses before we got married and we pooled our money and built a child care centre in Kuraby. That was the start of things," she said.
Bec Pullar at her Adrift clothing store. Picture: Mark Calleja.
As far as prestige properties go in Brisbane, there are few quite like this one, with its 50m of river frontage. There are separate guest quarters, as well as an infinity pool overlooking a broad sweep of the river, and a library.
Other luxuries include a state-of-the-art security system, a wine cellar and a billiard room.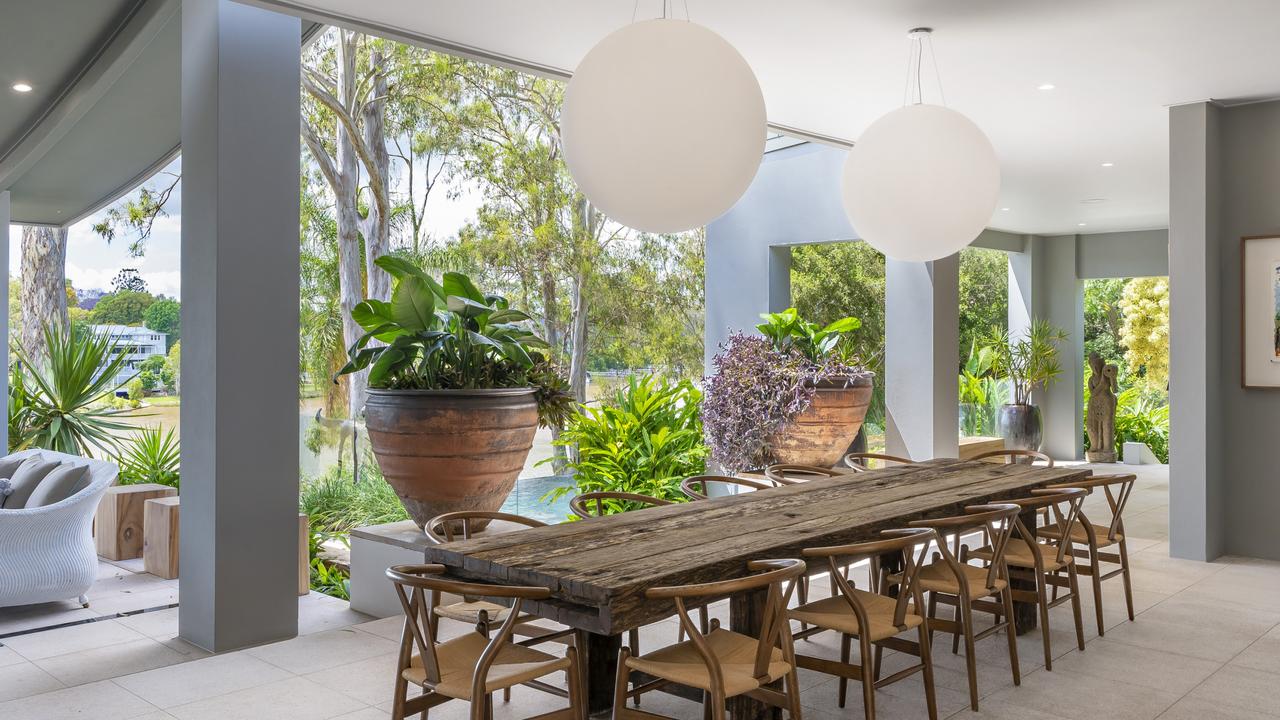 The property includes luxuries such as a security system, wine cellar and billiard room.